Business.
Wellbeing.
Clarity.
An immersive business retreat designed to help you focus on your business, leadership and wellbeing.
Relax, learn, reflect and share ideas with New Zealand's top business leaders.
The decompression is instant, the creative jolt is inspiring, the perspective is life-changing.
Attendees rate our retreats 9.81 out of 10.
InterContinental
Sanctuary Cove Resort
Queensland
12 - 16
May
2021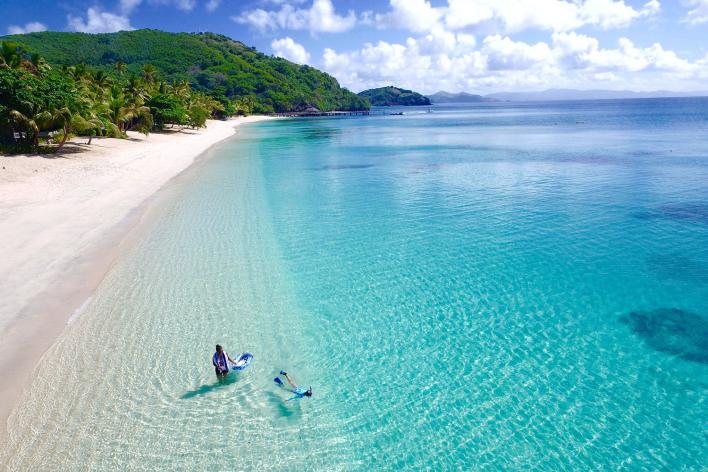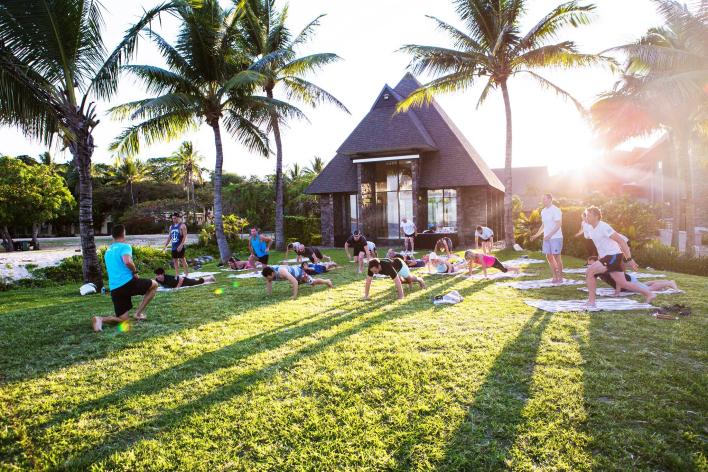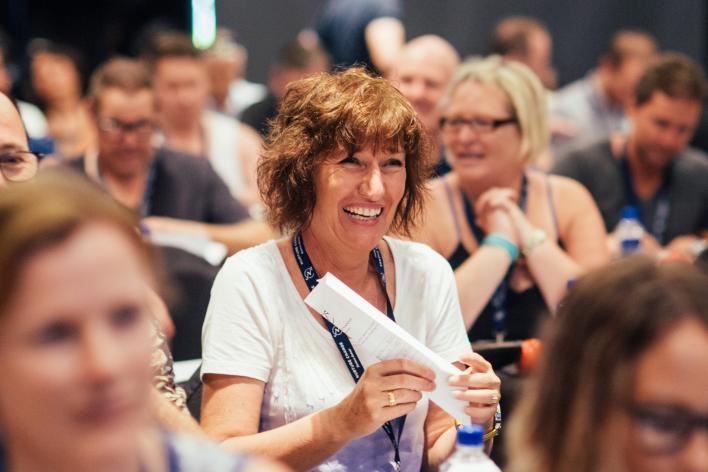 Why you should attend

Relax, recharge & refocus
For your business to perform at its best, you need to be at your best. When was the last time you took time out to recharge the batteries?

Be inspired
One of the big differences with our events is you get to hang out with and share ideas with our speakers - over drinks, around the pool, over dinner.

Connect & brainstorm
You're the average of the five people you hang out with, so choose wisely! Connect and brainstorm with like-minded business people.

Generate new ideas
Brainstorm with other business owners and senior executives to take your business to a new level. It's often best to do this with people in other industries!

Make valuable new connections
Our events are application only which means we've curated an audience where you'll be making highly valuable business connections.

Gain clarity & focus
A big part of the event is taking time out to get clarity and focus for your business, and your life. Being able to think big picture on your business without distractions will see you leaving with specific actions to implement.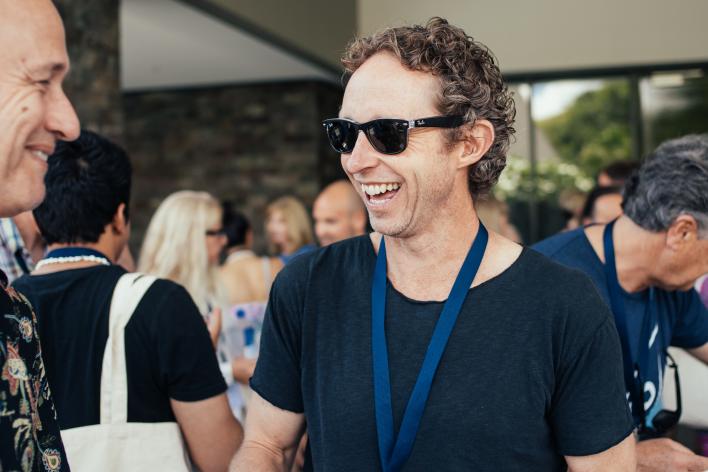 "The variety of people you get to meet and spend time with is incredible."
Hamish Carter, Olympic gold medalist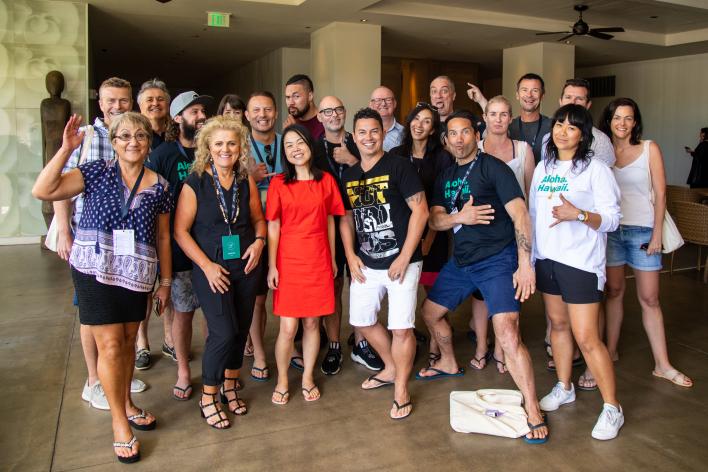 "Amazing speakers, amazing location and wonderful people to spend time with. Come as strangers, leave as friends. Highly recommended."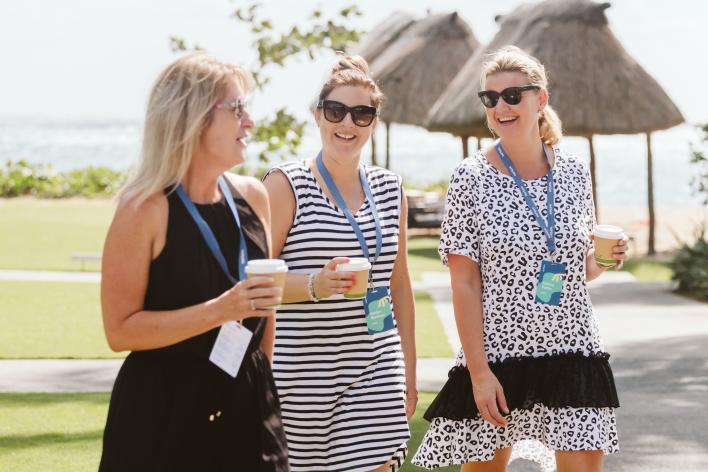 "I had the most amazing time meeting everyone and hearing about their journeys, challenges and successes. Super inspiring"
Previous
Next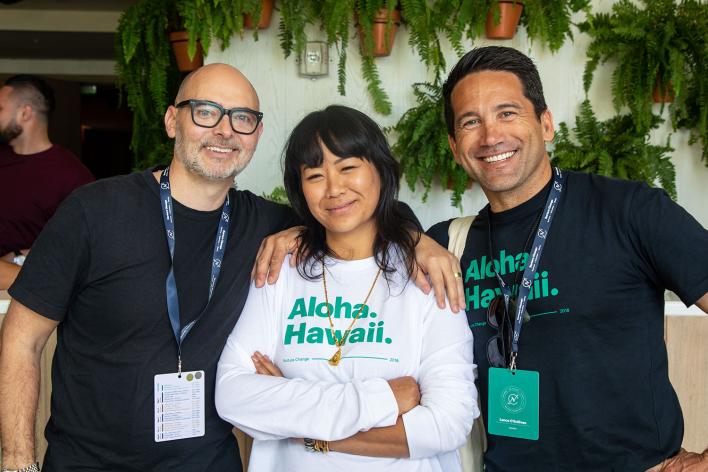 "Couldn't recommend Nurture Change highly enough. I'll be there every year for life! Best investment in me and my business I could ever have made."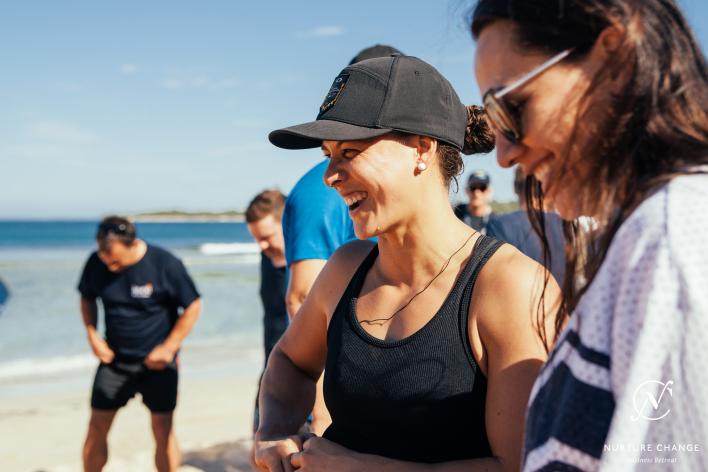 "Outstanding speakers/business gurus who were so engaging and accessible over the four days"
Richard Mathel, NC 2019 attendee
Previous
Next
An investment in your future
Register now to secure your early bird discount.
Early bird with flights
Departing Auckland on 
Air New Zealand - other cities available.  
Early bird without flights
Make your own way to the InterContinental, Fiji. 
 
Full price with flights
Departing Auckland on 
Air New Zealand - other cities available.  
Full price without flights
Make your own way to the InterContinental, Fiji.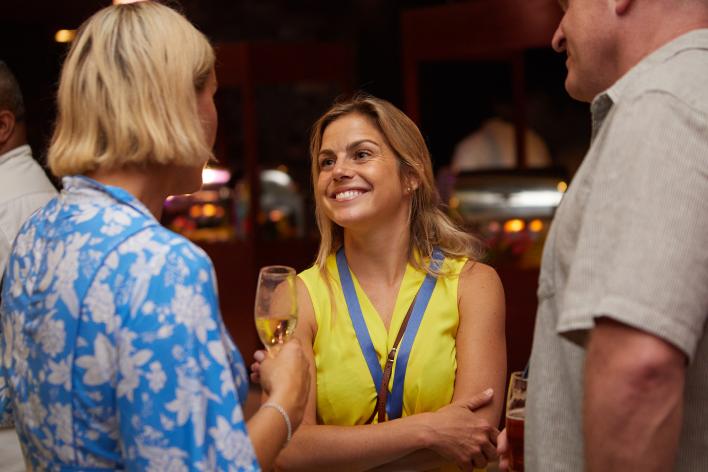 "Nurture Change brings together like-minded passionate business people from so many sectors. It's an amazing network of cool people with similar core values, drives, and needs."
Kate Malcolm, Dive! Tutukaka
Don't miss out!
Early bird ending soon.
Secure your discount by registering before 31 March.