An investment in your future
We understand that running a business can be lonely, so we've created a community to make it easier for you to discuss the obstacles in your business and access advice to help you achieve your goals. 
Please join us if you are a leader who is kind, open-hearted and have a growth mindset.
Package details
We take care of everything while you're at our business retreat - you just have to settle your bar tab and anything you charge to your room at the end!
All packages include: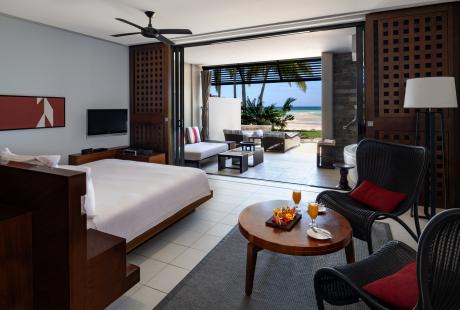 Accommodation
4 nights of luxury 5-star accommodation at the InterContinental Fiji Golf Resort and Spa (upgrade and extension options available).
'Single' is one person in one room. 'Twin-share' is two people sharing a room with either 1 x king or 2 x twin beds.
Meals
Three gourmet meals daily while at the retreat: dinner on the 7th, breakfast, lunch and dinner daily from 7th-10th, and breakfast on the 11th.
Spa Treatment
The InterContinental hotel is extending a generous offer of a 20% discount on individual massages and facials exclusively for Nurture attendees. Book with [email protected] in advance as spaces are limited.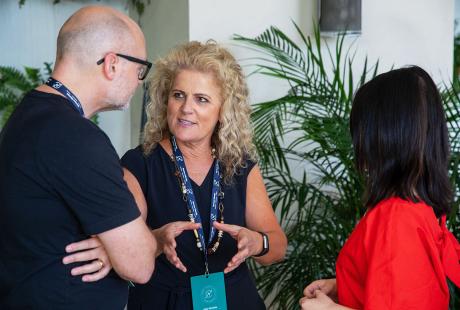 Speaker Sessions
Daily impact sessions with our inspirational speakers.
One-on-one sessions with experts
Personal meetings for specialised advice you'd normally be charged a fortune for.
Workshops
To school you up on tangible tools to help you be better in business.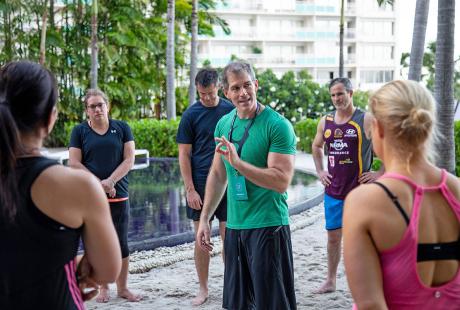 Nightly entertainment
There's something special planned for every night.
Health + Wellness
Daily fitness work-outs (optional), wellness sessions and educational opportunities.
Alumni access
Entry into the Nurture Change Alumni group, with access to members-only Facebook group and Alumni events.
Nurture Change Journal
A customised designer journal to record your learnings and map your growth journey.
Pricing details
days to go until Nurture Change
business retreat in Fiji!
Full access for one
One person in a Garden View room.
Flights and transfers not included.
Full access for two
Two people sharing a Garden View room.
Flights and transfers not included.
This is a business conference so yes, this should be a tax deduction for you but please note that we are not able to give you tax advice so you should check with your accountant.
We are more than happy to provide a tax invoice, simply email us at [email protected] to request yours after you book.

Your business retreat package includes a Garden View room. If you'd like to upgrade your hotel room please let us know on the registration form at the time of booking. We will provide you with a quote and arrange this on your behalf after you have purchased your business retreat package.
Have more questions? Please reach out to [email protected] – she'd love to help!
Don't miss out!
Spaces are limited.
Book now to nurture your growth!