Unlock transformation
We recognise the challenges and solitude of running a business, so we've created a warm and supportive community. We aim to offer the guidance and encouragement you need to overcome obstacles and reach your goals.
We invite you to join us if you embody kindness, open-heartedness, and a growth mindset. Become a part of our empowering community that uplifts and empowers its members. Together, we'll thrive and create a lasting impact.
Package details
Indulge in worry-free bliss during your time at our retreat. We've got everything covered, leaving you free to focus on what truly matters. Simply settle your bar tab and any room charges at the end, and leave the rest to us!
With our all-inclusive packages, you can expect: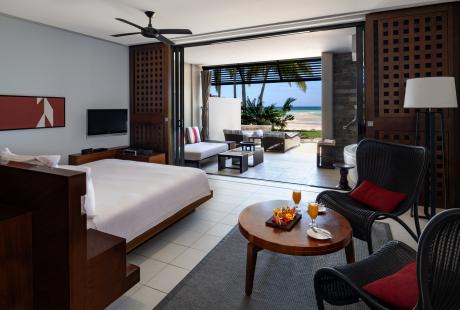 Accommodation
Indulge in four nights of pure luxury at the renowned InterContinental Fiji Golf Resort and Spa. Immerse yourself in the opulence of our 5-star accommodations, with options available for upgrades and extensions.
Choose between the 'Single' option for a room to yourself or opt for the 'Twin-share' where you can share the room with a companion, enjoying either a king-sized bed or twin beds.
Meals
Savour the culinary delights with three gourmet meals served daily throughout your retreat.
Spa treatments
Pamper yourself with an exclusive offer from the InterContinental Hotel. As a Nurture attendee, you are eligible for a generous 20% discount on individual massages and facials.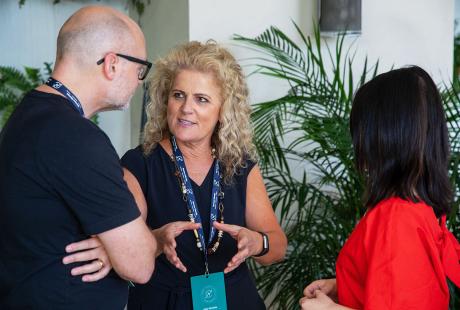 Speaker sessions
Be prepared to be inspired, motivated, and empowered as you engage with industry leaders and visionaries who are at the forefront of their fields.
One-on-one sessions with experts
Gain exclusive access to personalised meetings with experts who will provide specialised advice catered to your specific needs. These invaluable one-on-one sessions offer a rare opportunity to receive guidance and insights that would typically come at a significant cost. Seize this chance to tap into their expertise and unlock the keys to your business success.
Practical workshops
Acquire tangible tools and strategies to enhance your business skills through engaging workshops, empowering you to navigate challenges with confidence.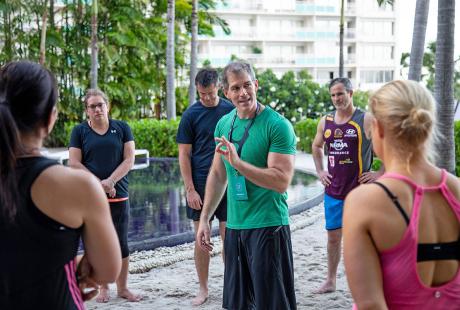 Nightly entertainment
Experience something special each night with our curated lineup of captivating entertainment, ensuring unforgettable evenings filled with excitement and joy.
Health + wellness
Nurture your well-being with daily optional fitness workouts, wellness sessions, and educational opportunities. Take the opportunity to prioritise self-care, engage in physical activities, and expand your knowledge of holistic well-being.
Alumni access
Join the Nurture Change Alumni group, granting you exclusive entry to our members-only Facebook group and access to alumni events. Connect with like-minded individuals, forge meaningful connections, and continue your growth alongside a supportive community.
Nurture Change journal
Receive a beautifully designed, custom journal to capture your learnings and document your growth journey. This personalised keepsake will be a tangible reminder of your experiences and provide a valuable tool for reflection and progress.
Pricing details
days to go until Nurture Change
business retreat in Fiji!
Full access for one
One person in a Garden View room.
Flights and transfers not included.
Full access for two
Two people sharing a Garden View room.
Flights and transfers not included.
This is a business conference so yes, this should be a tax deduction for you but please note that we are not able to give you tax advice so you should check with your accountant.
We are more than happy to provide a tax invoice, simply email us at [email protected] to request yours after you book.

Your business retreat package includes a Garden View room. If you'd like to upgrade your hotel room please let us know on the registration form at the time of booking. We will provide you with a quote and arrange this on your behalf after you have purchased your business retreat package.
Have more questions? Please reach out to [email protected] – she'd love to help!
Don't miss out!
Why wait?
Secure your spot early and enjoy some great savings. Take the leap today!