Alana Riley, Oxygen Skincare
on Tue, 06/18/2019 - 11:10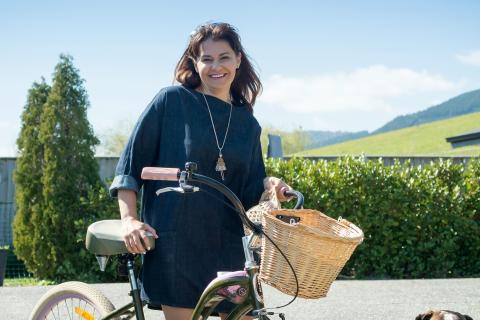 Alana Riley is an award-winning business owner from Nelson - and a proud member of our Nurture Change 2015 Alumni. She established natural skincare products company Oxygen Skincare in 2009 using organic hop produced by Australasia's largest organic hop-producing farm 'New Hoplands' in Tapawera, near Nelson (a farm she and her husband Colin own). Alana is a mother of three and combines her passion for her business with her busy family life.
We asked her to share with us 3 pieces of advice she would give to others in business. She over-delivered and gave us 4 (don't you love that?!).
ALANA'S 3 PIECES OF BUSINESS ADVICE:
Feel your intuition. Don't ignore it - it doesn't lie.
Have a vision in your business and always check in on it to make sure the decisions you're making align with this and your values.
Move fast. Don't think too long and over-analyse or you may miss the boat. Don't be scared to change direction if it's needed.
Remember: this is not the dress rehearsal. This is the real thing.